A Visual Exploration of My Design Hero: Michael Bierut
A visual, multi-media exploration of the designer Michael Bierut. I created a mobile experience, responsive webpage, booklet, poster, and animation to celebrate and showcase Bierut's notable accomplishments and impact on the world.



Poster

Informational poster about designer Michael Bierut's prolific career. This poster served as an exploration of his extensive influence on New York City and the design world.

Trim Size: 19.25 x 31.75 in
Booklet

16-page booklet detailing Michael Bierut's journey as a designer from his early age to his current projects.

Trime Size: 8.25 x 10.5 in, 16-pages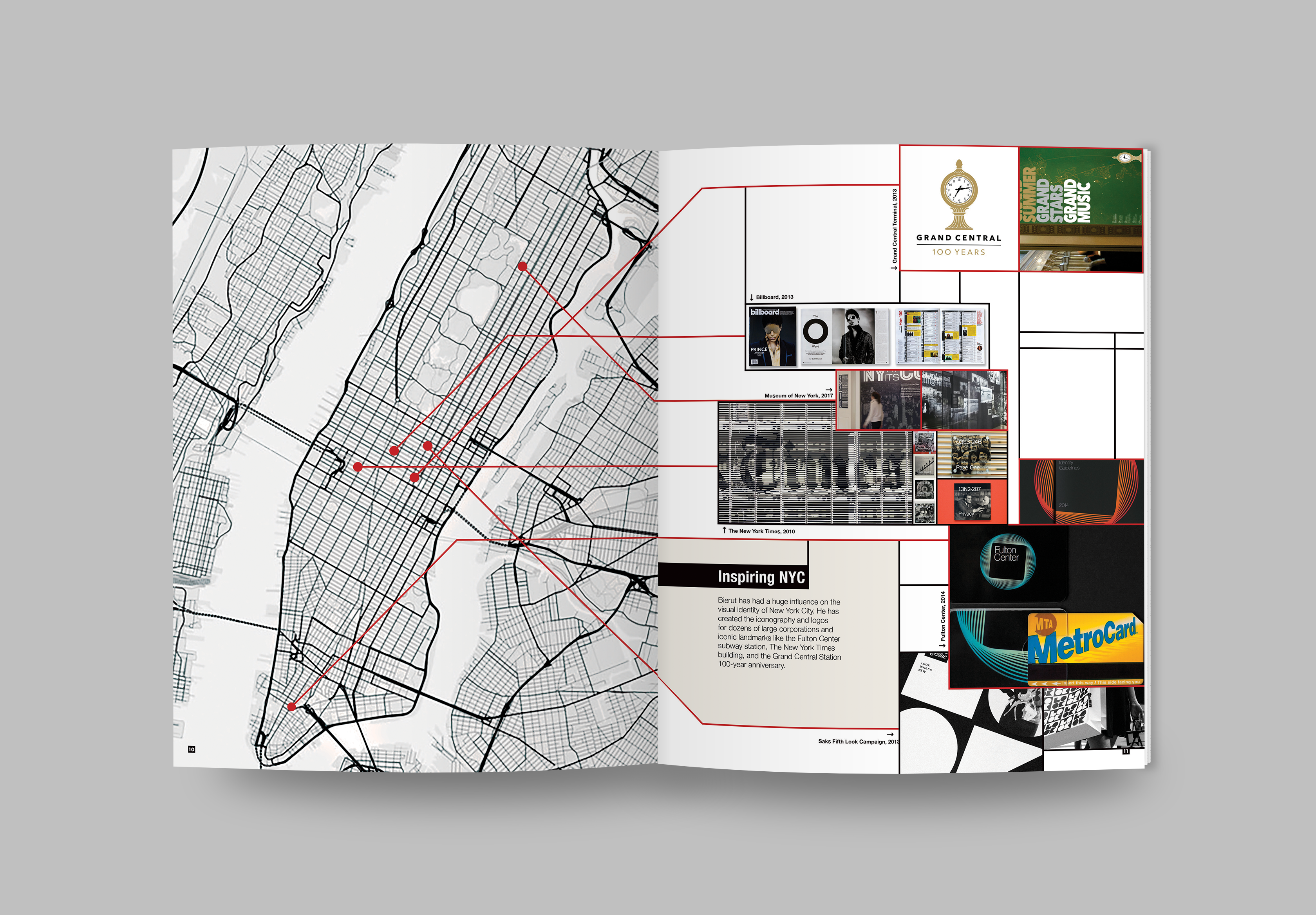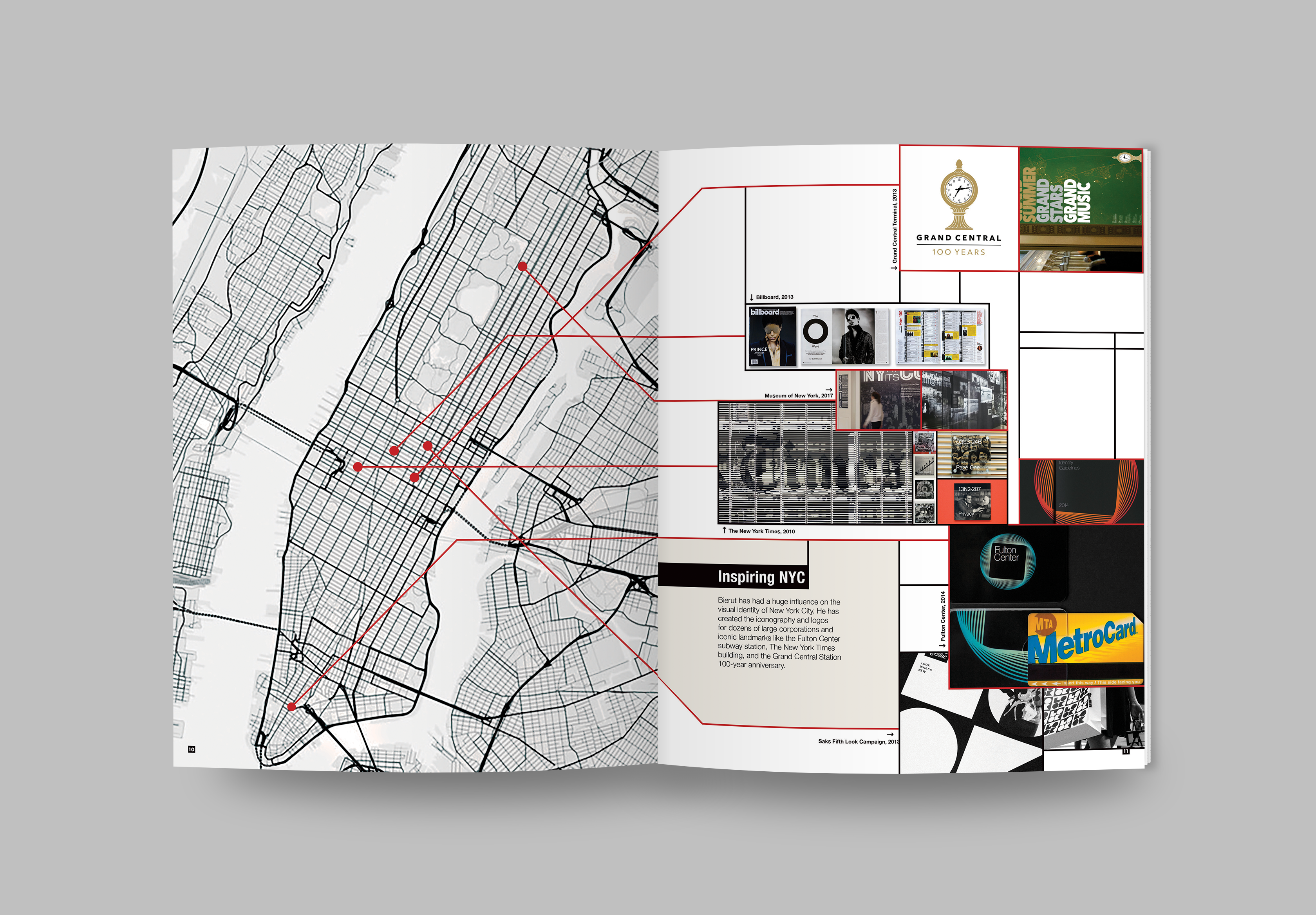 Motion Graphics

Short motion graphics animation about Bierut's process of creating the brand identity for Saks Fifth Avenue.

Time: 75 seconds
Digital Experiences


Adapted content to digital interfaces on a responsive webpage and interactive mobile experience. The digital experiences are designed to be accompany the printed material, with the additional challenge of designing unique interactions to enhance viewer experience. Below are selected screens from the mobile and web experiences.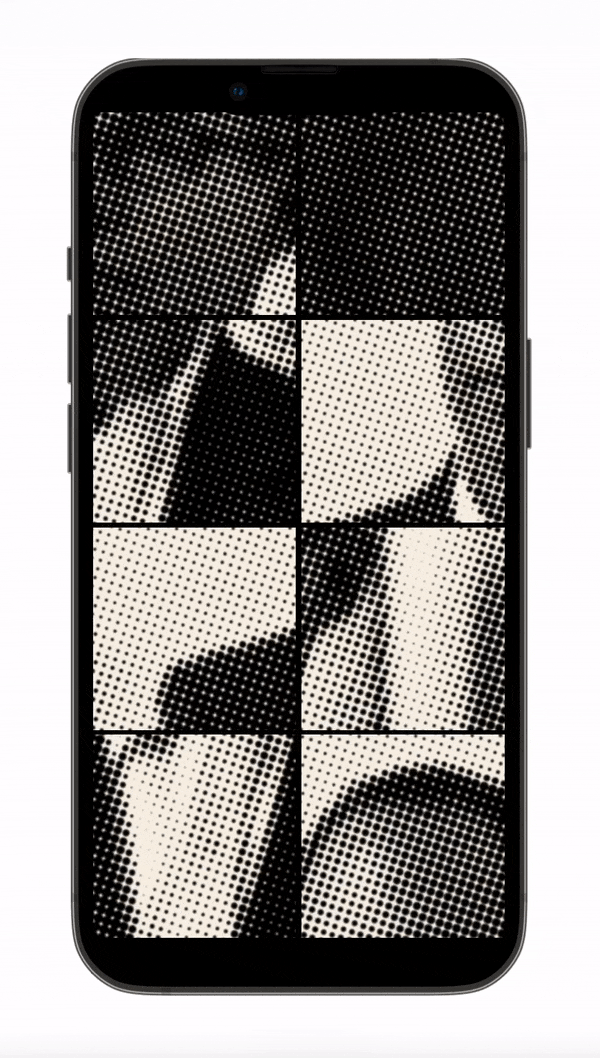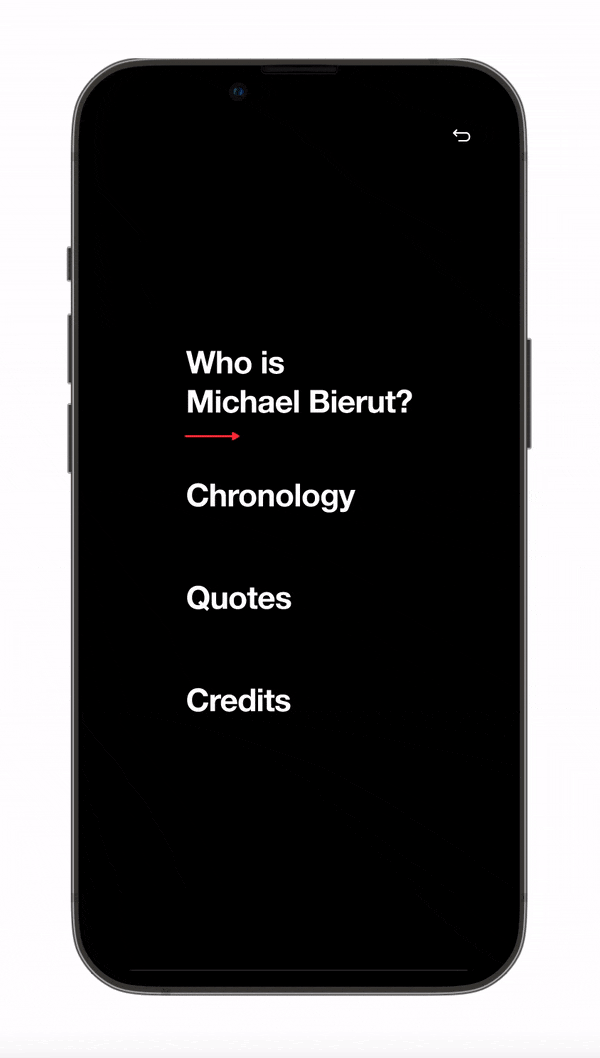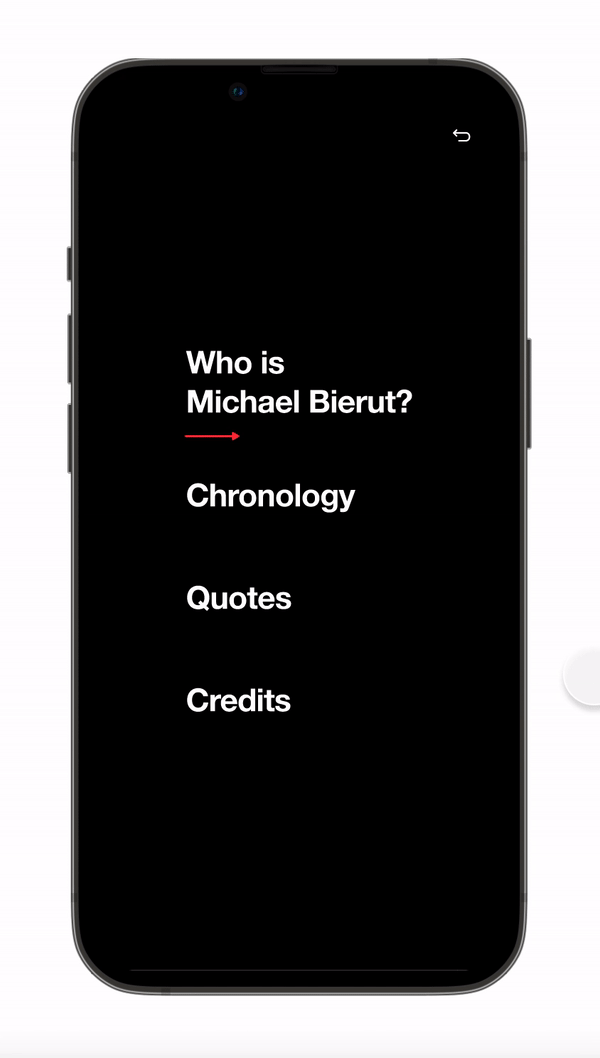 Interactive Web Experience

Website wireframed in Figma and coded in HTML/CSS.



View Live Site