TEDxCMU Momentum

Duration:
8 Weeks

Tools:
Figma, HTML/CSS
View Live Site
TEDxCMU is a student-run independent TED organization that brings together leaders across the world to speak at Carnegie Mellon. With over 500+ attendees each year, TEDxCMU has become one of Pittsburgh largest speaker events. I helped design the web experience and brand identity for 2022's speaker event, Momentum.
Web Experience

With the pandemic, 2022's TEDxCMU speaker event was adapted to be a hybrid experience. We designed several pages for the web experience to support the needs and functionalities of a hybrid conference.


Home

Designed touch-based interaction on the home page to engage viewers upon first glance. **

Stage

Built a livestream service with a scrolling schedule feature to account for remote audiences during this hybrid experience.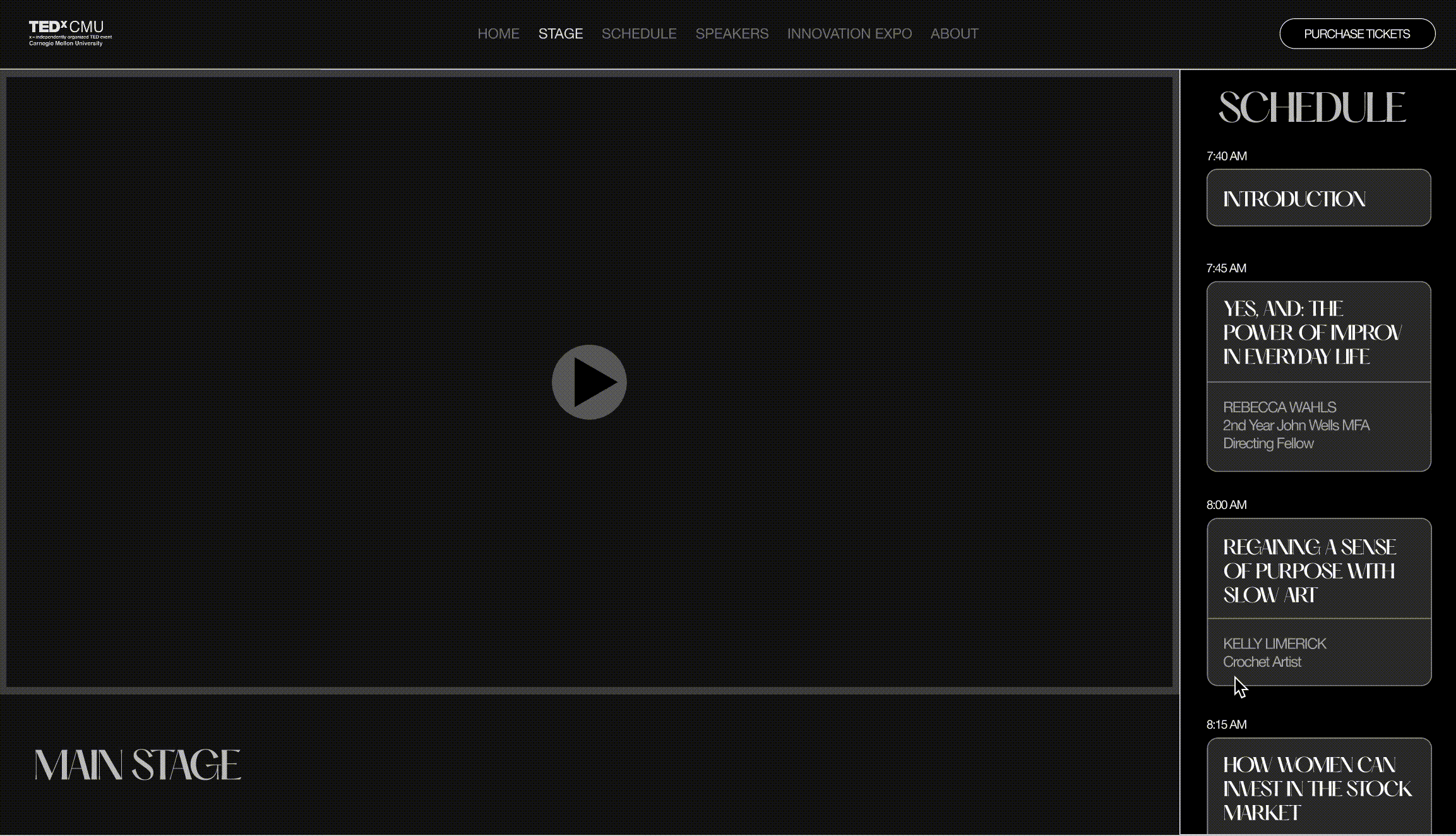 Schedule

Large schedule page with important time stamps and information about each speaker's topic. Hyperlinks included to access speaker biographies.


Speakers

Designed speaker profiles with their biographies and information about their concentration. **


Innovation Expo

The innovation Expo is a section of the event where innovators around the world come to show some of their inventions and ideas. This section gives remote audiences access to information about the innovators as well as access to their project talks.